My backyard...
...and front...
... I'm glad that enough frost came along to pop the colors before the trees lost all their leaves. It has been a short color season for us, but at least we finally did get some color....
...although now it's almost all gone after rains off and on all week....
On the school front, all is moving along with a regular rhythm, so I'll just mention some of the things we're reading from this week:

I love John Haywood's books! They are OOP but I have run down every one I can find evidence of in the past few years. These are great historical map books to aid in adding geography into your history studies! As I mentioned last week, we're trying to turn away from the mid-1800's and the U.S. Civil War to break into the 20th century up through the time period of the first World War. To that end, I also read numerous pages from our Kingfisher encyclopedia about events occurring in the rest of the world up to about 1920. Some of these we also touched on last year, but this was a good review and tie-in to what was occurring elsewhere as well as in America.

My son finished reading chapters 19-21 in Story of the World this week, as well as completing Volume 8 of History of US.

I continued reading from The Yanks are Coming, Marrin, as well as reading Ellis Island, Hal Marcovitz; The Panama Canal, Scott Ingram; and Galloping Gertrude: By Motorcar in 1908, John Loeper. These books all relate to topics that have been introduced in other reading during the past couple of weeks.
We also read short bits from these other books pertaining to topics we've been talking about the past few weeks: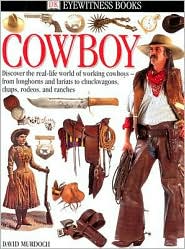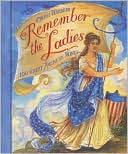 My son is continuing to read scary stories/mysteries with
Sherlock Holmes
,
Poe
's stories, and since we just visited Camp Nelson last weekend, he's also been reading
Civil War Ghosts
, Cohen, this week: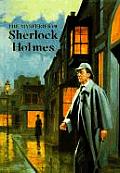 He's also well into The Strange Case of Dr. Jekyll and Mr. Hyde, assigned for his outside lit class, and has decided that he wants to read more of Stevenson's short stories, also included in that book: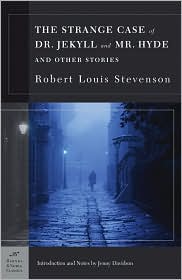 (I don't think that *I've* ever read any of Stevenson's short stories, so I think I'll be reading some of them, too!)

Related to the WWI time period, he read or is reading:

The Red Baron, Nicolas Wright; Yanks in World War I, Sean Price; and In Flanders Fields: The Story of the Poem by John McCrae, Linda Granfield:

Today, we also finally watched "All Quiet on the Western Front" and discussed it:

We filled shoeboxes for Operation Christmas Child this week and are beginning to gear up for the holiday season. We're going to take off the week of Thanksgiving and the second through fourth full weeks of December so that we can spend as much time as possible with my older son while he is home on break from college. He has to go to Florida the day after Christmas, so we have a limited time to see him. He's also already beginning to plan a semester of study and travel abroad next fall, so I'm starting to get anxious about that (please send calming thoughts my way to help direct me through this time)....

Turn and turn and turn and the new year will begin....
Regena