We continued with our regular routine this week and caught up with the geometry work in
Russian Math 6
that we got behind on last week. My son continues to watch some videos related to different religions and watched
Walking with Buddha
this week. Most of these are from
Films for the Humanities and Sciences
. I'm not sure whether they are widely available, or not.... We used to have a large book warehouse in our city that would periodically have big sales that included a lot of educational materials (for $1, $2, etc.!) I got a lot of things there over the years....
He completed a chapter on organic chemistry from
Tiner
. That's all we got done for science this week. He finished up his spring chemistry lab last week and starts a physical science lab with the same lady next week. Yipee!
He finished up some readings related to Africa this week and I did some more read-alouds related to the late period of slavery in America using these books:
South Africa
, Lucia Raatma;
Abiyoyo
, Pete Seeger;
Over the Green Hills
, Rachel Isadora: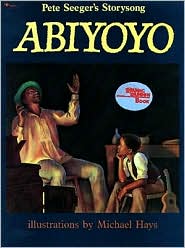 I read:
Two Tickets to Freedom
, The True Story of Ellen and William Craft, Fugitive Slaves, Florence Freedman:
I also read about Gabriel Prosser, Denmark Vesey, rebel abolitionists, Cinque and the Amistad, and John Brown's Raid from
Rebels Against Slavery
, American Slave Revolts, Patricia and Fredrick McKissack: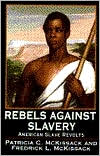 We're going to be visiting the
Freedom Center
in Cincinnati within the next couple of weeks....
He read a couple of chapters in
Story of the World
this week, one regarding the Trail of Tears and Nat Turner's rebellion; the other regarding China. Because we'd already covered much about the Opium Wars period in China earlier, we did not focus very heavily on it at this time. In addition to our standard books we use as "spines," I also read:
The Trail of Tears
, Dennis Fradin and read part of chapter two from
Plains Indian Wars
, Sherry Marker, regarding the time period from the Louisiana Purchase through the Indian removals of the 1830's. I read
"The Holdouts"
from the March issue of
Smithsonian
, regarding the Cherokee, Andrew Jackson, and the Trail of Tears. We began reading more on Jackson from
Old Hickory: Andrew Jackson and the American People
, Albert Marrin.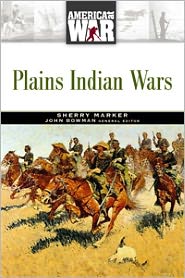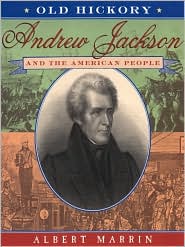 Regarding Nat Turner, I read:
Nat Turner, Rebel Slave
, Ann-Marie Hendrickson
He read:
Yonder Mountain
, Robert Bushyhead;
Hiawatha
, Susan Jeffers, illustrator;
Brother Eagle, Sister Sky,
Chief Seattle (Susan Jeffers, Illus.);
The Legend of the Indian Paintbrush
, Tomie dePaola;
Coyote and the Grasshoppers
, Gloria Dominic (Pomo Legend);
The Trees Stand Shining
, Hettie Jones, Ed. (Poetry);
Thirteen Moons on Turtle's Back
, Joseph Bruchac and Jonathan London;
Soft Rain
, Cornelia Cornelissen.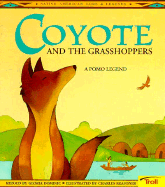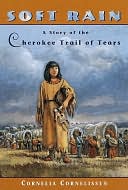 Regarding the
SOTW
chapter on China, I read from
Cultures of the World: Hong Kong
, Falaq Kagda and Magdalene Koh, regarding takeover of that area by Britain during the Opium Wars time period. This was one topic we had not explored in past.
We continued our
poetry
study, using Michael Clay Thompson's
Poetry, Plato, and the Problem of Beauty
to talk about use of Trochee by Blake. We discussed the poetry of Robert Burns and William Wordsworth, as well, using some online analysis for discussion purposes, as well as just reading some of their works for fun.
We attended an Impressionist exhibit at the Speed Art Museum in Louisville.
(I just used this for my blog recently and then got to see it in person!)
And many, many more!
We also attended his last homeschool workshop for the year at
Frazier History Museum
. It was a presentation entitled "Brother Against Brother" and looked at the Civil War (for Kentuckians, in particular). We'll be kicking off next year with a longer study of the period around the Civil War....
Piano
continues and is going well. They are going to play jazz over the summer.
They finally got to play a
soccer
game today (of all days - Mother's Day). They've been rained out for most of the season. Hope we get finished before summer activities begin!
Next week will be primarily taken up with preparing for testing and his taking the
Stanford Achievement Test
, so I'm not sure how much other work we'll get accomplished!
Regena