Algebra
work related to my son's outside class continued this week, as well as
geometry
work at home. We have one section of geometry to finish next week, as well as his last algebra class. The
physical science
lab he's doing over the summer is going to contain quite a bit if math work, so that should help him keep in practice. I'm sure his teacher will provide some summer work for him, too. I just ordered the Algebra books for next year....
He finished up his questions for section one of the BJU physical science lab book this week and we read through the labs for sections 2 and 3. They worked through those in his lab class and he'll finish up those questions this week. We won't meet again until June for this lab.
He finished up his
copywork
this week, as well as his
grammar
work for the year. Next week he has a comprehensive review to complete in grammar. We finished reviewing and correcting all his
vocab
work for the year. He continued with
Latin, Spanish
and review of
Greek
.
I've been using a set of cards and accompanying tape at home to practice making sentences in Spanish (working on his accent/pronunciation). We've also been using some sets of National Geographic flash cards to review the states and first 15 Presidents.
His outside Spanish class is going to use Barron's Spanish Now! next year, along with their grammar practice book that we've been using some at home this year.
He's continuing with the series of videos on the
Bible
from Films for the Humanities and Sciences. He watched "Thine is the Kingdom" this week.
He had his last
piano
lesson until his summer lessons start. He will do a series of 6 lessons over the course of the summer and they will emphasize jazz work. I'm still waiting for his music to come in for the piano camp he's also doing. I hope it comes soon!
He read the chapter from
SOTW
on New Zealand and the Treaty of Waitangi this week. He outlined one section of that and we caught up on map work, etc. from the activity guide so that we only have next week's work to complete to finish out the year.
I read about New Zealand's history from
New Zealand
, Ronda Armitage and National Geographic Countries of the World,
New Zealand
, Barbara Jackson. I also read more on Australia's history during the 19th century, for purposes of comparison and contrast, from National Geographic Countries of the World,
Australia
, Kate Turner.
My son read
Children of the World: New Zealand
, Akinobu Yanigi,
Take a Trip to New Zealand
, Geoff Burns, and The Cousteau Society,
An Adventure in New Zealand
.
I am continuing to focus mostly, however, on America during the 19th century. I finished up reading various books we'd already started and talked more about the idea of manifest destiny and the westward expansion using the book
Exploration of North America
, Shirley Greenway. I read about the
Compromise of 1850
using a Cobblestone publication of the same name. I read
The Dred Scott Case
, Slavery and Citizenship, D. J. Herda. And I read about the Mexican-American War using
Hispanic America, Texas, and the Mexican War
, Christopher Collier.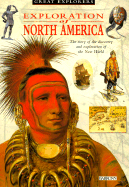 Books from this time period that my son finished this week:
Escape to Freedom
, Barbara Simons;
The Cherokees
, Virginia Driving Hawk Sneve;
Davy Crockett
, Elaine Alphin;
Make Way for Sam Houston
, Jean Fritz.
We attended an art exhibit in town on Friday. It focuses on patterns in art and was very interesting! There were many examples of radial symmetry in the exhibit and the children got to make their own artwork using radial or other forms of symmetry after they were finished talking about the exhibit. We also got to work with making fractal patterns using pattern blocks....
We moved our older son home from college on Wednesday - and he finally made it home for good today (Saturday), LOL. I have summer projects calling to me once we finish up next week! (Can't wait!)
Regena