We finished! Onward to summer projects!
My son had his last
algebra
class on Monday and she didn't give them any homework, so we spent the rest of the week finishing up chapter 4 in
Russian Math 6
. We're going to start working through the
VideoText
programming I already own over the course of the summer to help keep skills from getting rusty. The books came in for
Algebra II
, next year, so we're set for that.
His last
Spanish
class was on Tuesday and they'll have the annual fiesta/pool party next Tuesday. He finished up his workbook and, thankfully, his outside teacher is going to use the grammar textbook in class next year so she can correct any problems we had with it this year.
We finished up
religion
studies by watching
"The Power and the Glory,"
a biblical archaeology program. He will continue his prayers for those in other countries over the summer. He is looking at growing flowers this summer to utilize in our church and to take to shut-ins, etc.
Regarding
geography
, we continued with the states and presidents flashcards.
Vocab
review was completed; that book will be continued next year (
Vocabulary for the College Bound
).
Grammar
work was completed for the year and revisions were done on all but the last section. Those revisions will be done at the beginning of next year, by way of review. I split the work in
Easy Grammar Plus
between this year and next. I'm trying to remediate this child who seems to be at least somewhat dysgraphic. I also bought Easy Grammar's new
Ultimate
series book for eighth grade and will add in a page of that daily next year.
Latin Primer III
was completed through lesson 52, test 7. The book will be finished next year and he'll move into Latin Grammar I. We continued review of
Greek
. I may incorporate continued review of that next year, if he wants to and time permits....
The Latin program I use has been revised and I hear it is simpler to use now:
Latin Primer:
http://www.canonpress.org/store/pc/viewCategories.asp?idCategory=62
But it looks to me like Latin Grammar has not been revised, or at least not yet, so you might ask about plans for that:
http://www.canonpress.org/store/pc/viewCategories.asp?idCategory=64
I have a middle school
chemistry
book that I picked up at a library sale which my son had started earlier, completing the introduction and chapter one. I had him complete chapters 2-4 this week, along with activity logs, chapter questions, and most of the experiments. I wanted him to use this for review and reinforcement, but was reminded once again of why I just don't like texts. The experiments regarding physical vs. chemical changes were flawed, and in looking online I saw numerous other teachers asking questions about the same experiments.... But these did at least give me some good ideas for experiment/discussion next year when I'm going to be teaching physical sciences to he and a friend.
One thing we did that I absolutely love was put a raw egg in vinegar. As I'm sure everyone knows, the shell will be dissolved after about 24 hours. The inner membrane, however, becomes almost a plastic consistency and the egg looks like it's hard-boiled. The only real difference is that there's a lot of air inside and the egg is squishy, like a water-filled ball. In fact, I'm guessing that if left a little longer it might explode! (Note to self: place these in a closed container, LOL....) When punctured, the raw insides do rather explode out of the egg, leaving a leathery skin.... Much more impressive than the results with just a hard-boiled egg....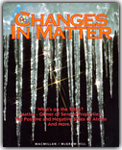 We finished our
history
studies with the topic of the California Gold Rush. Some of the books we'd been reading about the Mexican-American War, Compromise of 1850, etc. already had touched on this topic. My son read the last chapter in
SOTW
and did the mapwork associated with that.
I read aloud to finish up books already started and also added in reading from:
The Gold Rush
, Liza Ketchum (great photographs in this book and lots of books from this time period, as photography was beginning to come into vogue);
Hurry Freedom
: African Americans in Gold Rush California, Jerry Stanley;
Gold Rush!
The Young Prospector's Guide to Striking it Rich, James Klein.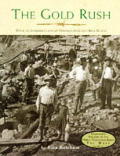 I read in its entirety
California: the Rush for Gold
, Linda Wade
His
reading
, encompassing topics from the past several weeks, included:
Joshua's Westward Journal
, Joan Anderson;
Susanna of the Alamo
, John Jakes (a true story);
Gold Fever
, Verla Kay (very simple, but written in rhyme and we've been studying poetry);
Striking it Rich
, Stephen Krensky (also simple); Nat. Geo's
Gold Fever!
Tales from the California Gold Rush, Rosalyn Schanzer;
If You Lived with the Cherokee
, Peter and Connie Roop;
Quit Pulling my Leg!
A Story of Davy Crockett, Robert Quackenbush;
Davy Crockett
, Frontier Hero, J. T. Moriarty; and
The Life of a Miner
, Bobbie Kalman.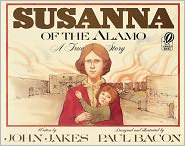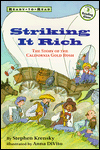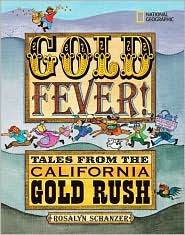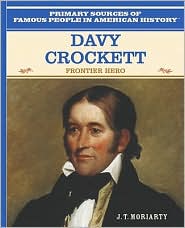 For
literature
, we wrapped up our poetry studies for the year, reading from: John Clare, Sara Coleridge, Henry Wadsworth Longfellow, Edgar Allen Poe, Edward Lear, Cecil Francis Alexander, Emily Dickinson, Christina Rossetti, and Lewis Carol. We'll read more on some of these authors when we pick up next year....
We didn't have time to pick up a lengthy novel this week, but I looked back to the time period of the Opium Trade and read
"The Man with the Twisted Lip"
(Sherlock Holmes). I would have typically picked up some Jack London short stories, but he's going to be ready Call of the Wild in lit/writing class next year and will read some of the short stories then, so I left it....
Yesterday, we traveled to
Cincinnati Museum Center
to see the
Cleopatra
exhibit. It was very well done, I thought! They've found some beautiful artifacts in excavating the port of Alexandria, and now Dr. Hawass thinks they may be on the trail of Cleopatra's actual tomb! I find water archaeology very interesting.... This exhibit did what many good ones are doing today to keep the attention of more people, they combined written info; tons of pictures and videos, some with audio; with hand-held supplemental audio info that you could control. Very interesting....
http://www.fi.edu/cleopatra/
We also visited the
Freedom Center
while there and spent a great deal of time viewing their exhibitions on slavery and abolition, both historical U.S. and modern world. They have waaaay too much written info to take in (including info on Indian removals); I wish they would institute use of audio guides, too, to help digest more of their info. They do provide quite a few video experiences and short films which add a lot to the experience. They have also instituted use of an iPod or some such hand-held device, and it does offer numerous info bites you can listen to as you move through the exhibits, but it includes its own video, which is rather distracting from all the exhibits already on display - I'd rather just see them do video....
http://freedomcenter.org/
So that's a wrap on our school year! I've begun clearing the school room and getting ready for next year. My son has his Fiesta this week and a physical science lab on Friday. He's finishing up a couple of books, but he's basically foot loose and fancy free this next week. Our pool opens for summer this weekend, but I'm guessing the water is freezing; the official hours start June 3....
Regena