We're rolling along with our
religion
studies this week, continuing with the United Learning video series on major religions of the world. This week we covered Judaism. These videos have several worksheets and tests that go along with each tape and are working out just right for our daily studies. (I can find parts of their video guides for these online, but no actual info or pictures of the videos, sorry!)
Algebra
work this week continued to focus on chapter one in the level 2 book, which mainly reviews earlier topics studied, as well as more worksheets and review of some topics from the Algebra I book to help get back into the swing of things. We're continuing working through VideoText two days a week at home, for further drill and review. (I bought a teacher's book for the level 2 algebra book and am so glad I did! I feel so much more confident in being able to check my own answers so that I don't feel I'm leading him astray by doing something wrong!)
Other written work
continued routinely, including geography work (using Maps, Globes, Graphs); Vocabulary for the College Bound (Latin roots right now); Easy Grammar Plus and Easy Grammar Ultimate. I added in some Italics copywork of the Presidents, which will also serve the purpose of aiding in our memory work on those fine gentlemen. This particular son continues to have some difficulty with writing in cursive, so I feel we need to continue working with him on this.
The outside
writing class
began, and he has been answering his packet questions for the first 5 chapters of Call of the Wild, along with researching and writing a paragraph about why gold is valuable to people, and finding a map of the world's gold mines. He's going to be typing up his own work this year as I want him to get more comfortable with typing. (I hope to add in lessons on typing by touch at some point, too....)
He's finishing up his work in
Latin
Primer III and reviewing
Spanish
using the exercises at Live Mocha and a workbook I have at home (Instructional Fair for Middle/High School) until his outside class begins after Labor Day.
We finished our review of Unit 1 in
Logic
and are working our way through Unit 2 in preparation for attempting to continue that subject (which got dropped last year)....
We worked with Bubbles again in our
science
class at home. He and his friend presented several activities/experiments that were of interest to them and we also worked through the third and fourth experiments in the GEMS Bubble-ology guide. They are working on memory work for a quiz next week, continuing to read about foams, and looking through another book of bubble experiments to choose something to present.
My son is using the book
Bubblemania!
by Penny Durant.
He also started his
physical science class
at co-op this week with group observations. They're going to be doing lots of measurement and math in the class this fall. Their weekly topics will include:
Week 1 – Scientific method; accidental discoveries; observation exercises
Week 2 – Metric history; metric measurements lab
Week 3 – Density of a person
Week 4 – Density demo with soda pop
Week 5 – Density of solids
Week 6 – Density of liquids
Week 7 – How many sticks of butter equal the mass of air in the classroom?
Week 8 – Volume/Mass/Weight; neutral buoyancy; Metric price is right.
Week 9 – How much is your body worth? How many atoms in your signature? How big is a mole?
Week 10 – Absorbency of diapers
Week 11 – Why does popcorn pop? Atomic Easter egg hunt; Name that element!
Week 12 – How big is an atom? Is there space between atoms?
They are using the book
101 Intriguing Labs, Projects, and Activities for the Chemistry Classroom, by Brian Rohrig:
His high school level fall chemistry course with the same lady begins week after next and will run for 9 weeks, so we're gearing up for that, too....
He started a Home Economics course at co-op - yippee! My mom was a vocational home ec. teacher all her career and I took 4 years plus of home ec. topics in high school. I'm glad to see a little resurgence in this common sense sort of life skills class. The first thing they are working on is sewing and they are to make a rice filled pin cushion this weekend. They are also to gather supplies for a sewing kit (I feel like I'm back in 4-H again - we made our own sewing kits in fourth grade and mine was a felt-covered oatmeal box)....
Fall piano started this week and he's already beginning to work on pieces for Christmas. His teacher has asked that he try to play at church one Sunday....
His fall soccer started. His team has re-organized and has a new coach and new practice field this fall. I hope that all will be well through the season.... Someone here is talking about getting together a gymnastics class and he's interested in that. He also just told me that he now wants to do the PE class at co-op (which he previously said he did NOT want to do - go figure). I don't know if I can get him into it now....
I'm busy scheduling our fine arts performances for the year. Our local children's theatre is doing Poe again this year and I can't wait! The last time they did it my older son was about this same age and the performance was terrific - I hope for the same again....
After we deposit his older brother at college tomorrow, we'll be setting up his service work for the year. He wants to try volunteering at our local pet store first. They allow some young teens to come in on Saturday mornings to help with the animals. My son has always adored animals and has talked for years about being a vet, so this will give him some experience with what it's like to work around animals. He really wants to work at our local pound (where we got our current cat), but he's not old enough yet....
So, that leaves history and literature for last. We're continuing our studies of the Civil War era. He read chapters 10 - 17 in volume 6 of History of US this week. He's completing the quizzes that go along with those chapters for review as he goes.
He also has been reading through his father's copy of Gettysburg, James McPherson, on his own....
I
read about Civil War topics from several books, including
Remember the Ladies
, Harness;
Places in Time
(Gettysburg); and
The Great Ships
(Monitor and Virginia). I also continued with Marrin's
Lincoln
.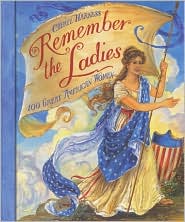 I also read aloud a book about Walt Whitman this week, which includes some selections of his poetry, as well as details of his involvement with injured soldiers during the Civil War: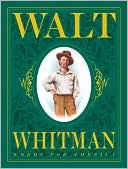 My son completed The Boys' War and began reading Roll of Thunder, Hear my Cry: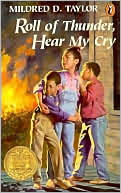 He completed Little Women and read Wilde's The Importance of Being Earnest, along with notes from a longer version of the play and some commentary. He enjoyed it!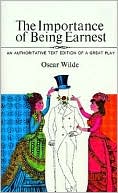 I've got to get busy and pull books for next week so I can get the boys started reading on simple machines and move my son into his next lit selection....
Regena