Our homeschooling time came to an end this week. It is both a sad and exciting time for us all, I think. Someone in our area scheduled a trip to
Salato
on Thursday and it has been a favorite trip for us over the years, so I thought it appropriate that we end on that note. This is a sort of free demonstration area set up at the headquarters of our state fish and wildlife offices. They have on display lots of native species, both indoors and out, of both plants and animals. They also have fishing lakes on site that they keep stocked most of the time (although the boys caught nothing on the day we were there - but then they were trying to fish with nothing but corn kernels).... We attended a birds of prey talk and then toured the facility before fishing in the afternoon.
Our public schools got out on Thursday, and our summer neighborhood swim team started on Friday, so my son elected to finish up some work earlier in the week, and he has continued to finish some odds and ends of reading through this weekend in order to conclude his last day's work.
Here's a look at what we worked on during our last week:
He had his last
Algebra II
class. His instructor gave him a list of theorems and a compass to use in geometry next year. I thought that was very sweet of her! She gave him a set of problems, along with the answers, that he could work on as he chose. He finished most of them up last week. I need to get a more advanced math calculator for him in order for him to finish up the last few over the summer.
He finished up the
Spanish
workbook that I've used this year as fill-in around his outside class. It included a lot of vocab and grammar practice work and work in writing complete sentences in Spanish.
He finished up his
Latin Grammar I
book.
He finished up his review in
Vocabulary for the College Bound
by taking an online test over chapter 3. He had been reviewing lists from last year for several weeks.
He finished up work in both his
Easy Grammar
texts.
He completed some short
writing
assignments for me related to technology and our use of it now and in the future. We had already been tying in current events to our history readings for the past several weeks, so this week we looked a lot at how technology is changing our world and speculated about how it will continue to change in future. Our science and history studies were tied together this week.
The workbook pages I used for these exercises were from a book entitled
The Basic Needs of Man
, Artman and Grim.
Here is a synopsis of the book from Alibris (although it is out of stock there):
"This book celebrates the progress man has made in the past millenniums as he struggled to meet his basic needs. Students are asked to think about their basic needs as they exist today and as they prepare for an unknown future. As the next millennium passes, will the basic needs of man change or remain the same? Students are asked to think about progress-past, present, and future."
In our little science class at home, the boys got together one more time and created a different
robot
. They chose a version that has spinning parts. This kit is an old one, but if you can still find it on the Internet, it certainly was a hit at our house! (I posted a link to it last week.)
My son worked with some
micro-planes
from a kit, finished up a little
flight workbook
we got at the USAF Museum, and completed a K'nex kit on
bridge
building. He also read Kingfisher's
Boats, Ships, Submarines and Other Floating Machines.
This is a new cover for the micro-planes kit, but it looks like it still includes the same planes....
This is the smallest K'nex bridge kit I can find available at this time. Our kit was actually put out by Scholastic for K'nex and was even smaller than this, although it looks like it came with a very similar work/info booklet.... I've had it a long time. If you are building a library of items to use for school work with your children, it's not a bad idea to subscribe to Scholastic circulars for all ages for a while and watch the items that come up for sale each month (I'd subscribe to all grade levels as you never know which circular they may choose for specific sales)....
He continued reading through the
daily devotional
book we've been using this spring. I think that he's going to keep it out and continue with it through the summer.
In literature, he completed
Huck Finn
and read
I, Robot
, by Isaac Asimov. We also listened to some of the
Martian Chronicles
, Ray Bradbury, on CD.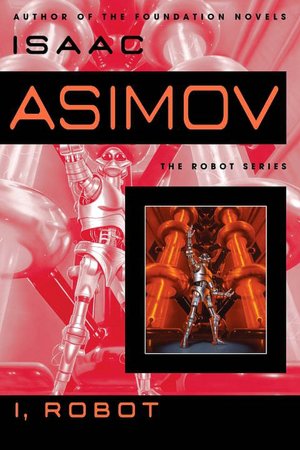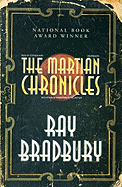 For our
history topic of the week, the new millennium
, we read from
Kingfisher
and
Usborne
. We read excerpts from an Enchantment of the World volume:
Afghanistan
, and looked back at the Gulf War using
First Facts About American Heroes
(re: Schwarzkopf) and the
Encyclopedia of the US at War
.
My son completed his readings in
SOTW
and
Volume 10
of Hakim's series.
He read
I Want to be an Astronaut
, Stephanie Maze, and I read from a series entitled
Future Files
, by Copper Beach Books. The volumes we covered were
Future World
and
Emergency: Planet Earth.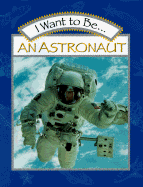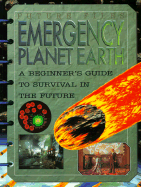 He finished up his last day of
bowling
and they threw a pizza party for all the kids participating. Each person also received a nice trophy and some other items.
We dropped of his registration info at the private school he will attend and obtained info on soccer, volunteer work, and summer reading so that he can get started on work he needs to do this summer in those areas.
I have begun cleaning out my school room and listing books for sale. I'm trying to pull together things I want to keep for potential future classes I might teach (at least until I decide what I want to be when I grow up, LOL....) I am trying to get set for a couple of classes I already have scheduled, and weekly tutoring in language arts/geography/history for another student. I will probably be posting some of that info as I move along in my preparations. I also want to put together a post of online links I used for physical science this year, as there were a ton of them!
Happy summer everyone!
Regena