Oh how I loved science in the elementary grades! The level of wonder is so much fun! I love studying biology in first grade. If you do some biome studies, then you will cover some earth science topics as well as biology.
If you'd like to have some sort of backbone to guide your studies, you might take a look at a free, online curriculum (you can print out the worksheets, if you like) at Mr. Q's website. He combines bio studies with biomes and foodwebs, etc., so you do get a little earth science thrown in, as well. I'd say the written work is really more geared toward third or fourth graders, and I really don't think you need to include written work, tests, etc. when kids are only in first grade, but everyone's different, so if your child needs/wants that, you might check it out!
http://eequalsmcq.com/ClassicScienceLife.htm
I would primarily use "living books" and good quality films, along with nature walks, visits to zoos and aquariums, etc. for biology study in first grade. Many zoos and aquariums have websites that offer scavenger hunts, matching, etc. that you could use to supplement a visit.
http://greenapplesblush.blogspot.com/2010/12/books-i-used-with-first-grade-biology.html
I also mentioned some good beginning readers that cover biology topics in my first post in this series.
Some scavenger hunts you might like to use at various times of year when the weather is good enough to go outside (and one that comes with info cards so you can use it when cooped up in the house):
https://dl.dropboxusercontent.com/u/41895766/Garden%20Scavenger%20Hunt.pdf
http://www.scribd.com/doc/49905847/Bird-Watching-Scavenger-Hunt
http://pennycarnival.typepad.com/files/the-park-scavenger-hunt.pdf
(can label as biotic and abiotic, etc.)
http://www.scavenger-hunt-guru.com/nature-in-the-city.html
(an urban environment provides a lot of "edge" zones which are quite rich in life - you might be surprised)
http://www.momsandmunchkins.ca/wp-content/uploads/2012/07/bug-scavenger-hunt.pdf
http://www.momsandmunchkins.ca/wp-content/uploads/2013/07/park-scavenger-hunt.pdf
https://jmcrempsblog.files.wordpress.com/2013/04/kids-bird-watching-spring-scavenger-hunt.pdf
For a little sticker fun....
http://www.nwf.org/kids/family-fun/outdoor-activities/~/media/91DE90FCB4FA4324A8DA55A4C6520B6B.ashx
http://www.superteacherworksheets.com/animals/mammal-scav-hunt_MAMMA.pdf
http://www.lexington1.net/technology/instruct/lessons/elementary/butterfly/butterfly.pdf
http://butterfly-conservation.org/files/butterfly-conservation-scavenger-hunt-list.pdf
http://www.kcedventures.com/images/pdf/early-spring-scavenger-hunt.pdf
That gives you some ideas, anyway, and it's easy to customize your own scavenger hunts for your particular area!
In the winter months (February, specifically), you might like to join in the great backyard bird count:
http://gbbc.birdcount.org/
In November, you might try your hand at counting monarchs:
http://www.monarchprogram.org/monitoring-monarch-sites/
Food chain tutorial and worksheets:
http://www.turtlediary.com/grade-1-games/science-games/food-chain.html
http://firstgradewow.blogspot.com/2013/02/riding-food-chain.html
Biome info:
http://biologycorner.com/worksheets/biome_map_key.html
http://teacherexpress.scholastic.com/instant-habitat-dioramas
Don't forget to check out the Outdoor Hour and all the info you can find from Harmony Art Mom! She has available many free resources, as well as things you can buy to help you with both nature study and art! Keep a nature journal that incorporates your pressed flowers, leaves, photos and drawings of critters and plants, etc.
http://handbookofnaturestudy.com/
Don't forget to incorporate lapbooking into your studies! You don't have to do full-blown lapbooks to use the mini-book elements, either. You can incorporate some of those into notebooking or timelines, too!
Here's a free lapbook from HomeschoolShare regarding the rainforest biome. It is based around the wonderful book
The Great Kapok Tree:
http://www.homeschoolshare.com/great_kapok_tree.php
For studying a creek biome:
http://www.homeschoolshare.com/crawdadcreek.php
(Such studies also generally incorporate some cultural topics, as well....)
When you're studying bugs in general, or butterflies in particular:
http://www.homeschoolshare.com/isabel.php
And since the monarch count is in the fall, you might want to look at other insects that are active in fall, such as grasshoppers and crickets, too:
http://www.homeschoolshare.com/a_pocketful_of_cricket.php
A book about butterflies: Waiting for Wings, Lois Ehlert
Bees! Flight of the Honeybee, Raymond Huber
(Could go with flower study, too....)
Life on an island:
http://www.homeschoolshare.com/little_island.php
Birds; food chains:
http://www.homeschoolshare.com/make_way_for_ducklings.php
When studying birds, or other animals that lay eggs, you might like to include some elements from this study, as well:
http://www.homeschoolshare.com/RechenkasEggs.php
(If you wish to ignore some of the social studies aspects of these and play up the science, instead, you could find other related mini-books to add in to make the study more focused on science....)
This study includes a lot of hummingbird elements:
http://www.homeschoolshare.com/time_of_wonder.php
This one might be fun in winter time, adding it into winter tree studies, etc.:
http://www.homeschoolshare.com/maple_syrup.php
And here's another one for winter, based on the Frost poem, "Stopping by Woods," which includes info on animals in winter (hibernation, etc.) and animal tracks. It would be good to add to a winter tree study, winter forage for animals, etc. Also good to add animal/bird feeding stations to your yard to watch critters foraging in winter:
http://www.homeschoolshare.com/stopping_by_the_woods.php
When you're studying ocean biomes, you might like to include some elements from these:
http://www.homeschoolshare.com/nico.php
http://www.homeschoolshare.com/night_of_the_moonjellies.php
For amphibians:
http://www.homeschoolshare.com/salamander_room.php
Bats! (and other night animals):
http://www.homeschoolshare.com/stellaluna.php
Tree study:
http://www.homeschoolshare.com/trees.php
I don't notice any books associated with this one, but there are plenty out there! Here are some ideas:
Red Leaf, Yellow Leaf, Lois Ehlert
The Seasons of Arnold's Apple Tree, Gail Gibbons (both these authors have out tons of great books!)
Winter Trees, Carol Gerber (good for the winter studies, above!)
The Great Paper Caper, Oliver Jeffers
Crinkleroot's Guide to Knowing Trees, Jim Arnosky (ALL his Crinkleroot guides are terrific!)
The Tree Book, Gina Ingoglia
Tell Me, Tree, Gail Gibbons
Be a Friend to Trees, Patricia Lauber
It Could Still be a Tree, Allan Fowler
The Apple Pie Tree, Zoe Hall (also, Apples, Gail Gibbons)
The Life Cycle of a Tree, Bobbie Kalman
A Tree is Growing, Arthur Dorros
Life Cycle of an Oak Tree, Angela Royston
Sky Tree, Thomas Locker (more about drawing trees)
Leaf Man, Lois Ehlert (wonderful!) - good for fall
Leaf Collecting, Rona Beame - best to collect in spring or early summer, before bug damage
Leaf Jumpers, Carole Gerber - good for fall (and two more, especially if you've been growing your own pumpkins or gourds all summer: From Seed to Pumpkin, Wendy Pfeffer - a Step 1 Let's Read and Find Out series book; The Pumpkin Book, Gail Gibbons - can you tell my favorite authors yet?)
A Tree is a Plant, Clyde Robert Bulla (Another Step 1 Let's Read and Find Out series book...)
And more "tree" books for when you're studying other biomes:
Tree of Life, Barbara Bash (great book! African Baobob trees) - could do with a study of the African bush....
Desert Giant, Barbara Bash (she must like "trees," huh?) This is also a great book to use when studying desert environments.
The Seed and the Giant Saguaro, Jennifer Ward
Cactus Hotel, Brenda Guiberson
Saguaro National Park (True Book), David Petersen
And, since I'm on a botany kick, let's do some books about other types of plants and specifically flowers:
The Magic School Bus Plants Seeds
A Dandelion's Life, John Himmelman
The Tiny Seed, Eric Carle
It Could Still be a Seed, Allan Fowler (this, and the one I just mentioned about trees are from that Rookie Read About Science series that I mentioned for early readers...)
The Reason for a Flower, Ruth Heller
From Seed to Plant, Gail Gibbons
How a Seed Grows, Helene Jordan (A Step 1 Let's Read and Find Out series book...)
The Vegetables we Eat, Gail Gibbons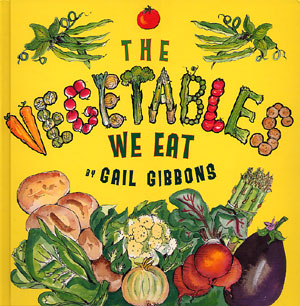 Living Sunlight, Molly Bang
How do Apples Grow? Betsy Maestro
A fun project to do with both flowers and leaves is creating "tapestries" using just plain muslin or cotton fabric, or, as in the linked blog, using artist's papers:
http://buildmakecraftbake.com/2009/04/how-to-hammered-flower-and-leaf-prints.html
We did this project on muslin a few years ago and found that more often than not the colors produced after pounding are not at all the color of the flower or leaf prior to pounding! So this is a good way to demonstrate the other colors that are hiding behind the primary pigment (which often come out in leaves in fall)....
Maybe some more fun sticker books (if you can find those any more)?
Or, some of the little Dover books that include info might be nice: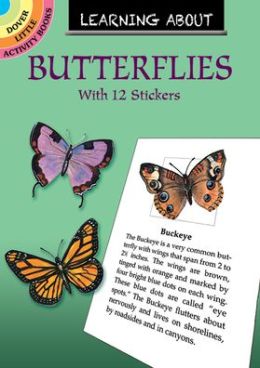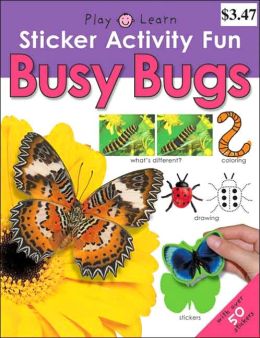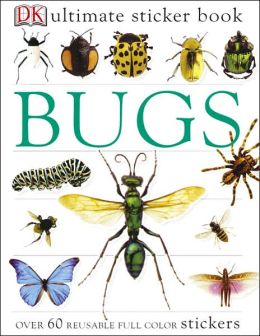 And you may have noticed I'm not recommending coloring books. For those who love to color, Dover has many beautiful and informative books available. I think I'd rather see kids doing their own nature sketching however, as I note above....
We did a lot of classification work in first grade. We created a huge poster with the different classes of animals listed and as we studied a particular type of animal we would add it to its proper place on the poster. You could also do this in a notebook format or a timeline sort of format.... We created mobiles of various animal groups (birds, mammals, ocean life)....
OK, what am I neglecting? Considering that many schools don't really teach science at this age, I think I've given you plenty to chew on!
Regena