I have lost my last student to a move, so I am out of the homeschooling business. A few days ago, something got me started looking at Calvert School, an old stalwart in the homeschooling business, and that in turn led me to Ambleside Online, which got me started thinking about some things I would use if I were starting out in homeschooling again. So this is a little reminiscence on my part, to sort of end my involvement with education. It has been fun....
First Grade Language Arts - Reading, Writing, Grammar, Spelling and Phonics
For a child who is not yet reading, or not reading fluently, I continue to believe that a mix of phonics and whole reading concepts does a better job of serving a wider variety of students. While I continue to think that Phonics Pathways is a great, no frills program, there are tons of flashy programs out there, too. To me, it seems that practicing reading a half page to a page a day from PP, followed by the treat of reading "real" books, such as the Bob books (a good starting point), followed by any other interesting phonics readers available at your library, should be sufficient. As children progress in reading skills, they can begin to read from series that do not adhere as closely to phonics rules (they will get more comfortable with all the exceptions to the rules). I continue to detest, in general, the sorts of books put out by textbook publishers in this regard as they continue to be more about political correctness in one form or another than telling a good story or educating, so I would get into good classics as soon as possible!
Bob books has a book finder quiz feature at their website that might help you know where to start with their books:
http://bobbooks.com/books/
I would hope that most libraries carry these books, if not Phonics Pathways....
The Bob website also has info on the Bob app, available on iPods and iPads, for those tech savvy kids....
Some beginning readers' series we have liked:
Rookie Read-About-Science (my younger son wanted non-fiction pretty exclusively for a while):
http://www.barnesandnoble.com/s/?series_id=178622
(Alan Fowler authors lots of these and our library carries a lot of them....)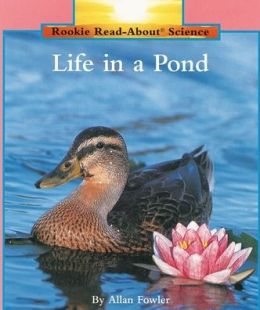 Let's-Read-and-Find-out-About-Science series:
http://www.barnesandnoble.com/s/let-s-read-and-find-out-about-science-level-one?store=allproducts&keyword=let%27s-read-and-find-out-about-science+level+one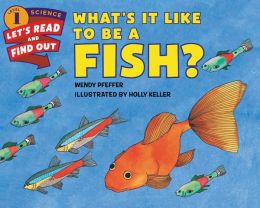 You would start with the level one books and then could move on to level two. Franklyn Branley writes a lot of these. Again, our library carries these. With books such as these for readers, you are also covering science topics that you could then expand upon and flesh out for your science for the young child. Some of these books include simple experiments or project ideas, too.
Step Into Reading books are also graded for levels 1, 2, etc. They tend not to be that well written, but if you need simpler words and syntax, they might prove helpful directly after Bob books. Ditto for the Hello Reader! series, and there are many others. As soon as possible I would try to start working into great, classic children's literature which has much better word usage and sentence structure, such as the Frog and Toad books, Amelia Bedelia; Beatrix Potter books; Robert McCloskey books; Eric Carle, etc., etc. I would also have them reading poetry such as that of Eugene Fields; Stephenson's A Child's Garden of Verses; Mother Goose, etc. I would have them memorizing verses, too. And I would choose beautifully illustrated versions of books to read, in full color!
And in case you feel the need for some phonics worksheets (these books used to include game ideas, etc., too....) the Complete books are great and in full color (some children need color more than others):
These books can often be found at places such as Sam's Club or Costco at greatly reduced prices....
You could also pick up inexpensive flash cards to give you ideas for rhyming words: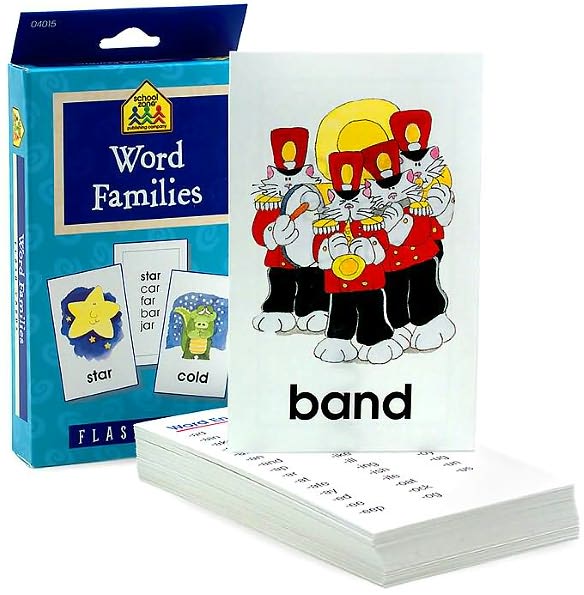 Children who still need more work with the alphabet and perhaps with diagraphs, etc. or short words, and who can benefit from more hands on work, might like to engage in writing in sand, shaving cream, snow, play-doh, or making letters with string, yarn, or other materials!
Writing is going to vary as much as reading for children at this age. If children have already done pre-writing skills work and don't need lots more of that, then I would start out with Getty-Dubay's writing program. It is sound; Italics is simpler for boys, especially, than traditional cursive; and I still continue to think that children need to learn solid writing skills. More and more studies indicate that writing things down,
by hand
, is MUCH better for memory than taking notes online! There is just no substitute in learning for WRITING.
I would probably start with the A level book and work through it more quickly if my child was writing with ease, perhaps doing both A and B in the first year. Otherwise, I would tend to push, but not too much. On pages that have a lot of writing, I might do half a page a day, rather than an entire page. Many children are reluctant writers, but backing off all together on writing does not seem to me to be the answer. I have seen too many kids get to their teen years still unable to physically write a page in response to an assignment. It gets to the point of being embarrassing (and I am not talking about kids with severe dysgraphia, etc., either - I am speaking of kids who
could
write if they had simply been asked to write more).
Here you can see some pages from the A level book:
http://www.amazon.com/Italic-Handwriting-Series-Book-A/dp/0876780923#reader_0876780923
For spelling work, there are, again, a number of options available and different ones may suit different types of learners. For one free resource, check out K12:
http://www.k12reader.com/first-grade-spelling-words/
A look at the first list:
http://www.k12reader.com/spelling/Spelling-Word-List-A-1.pdf
Now, these lists only go through sixth grade, they do not include any real work to help with learning the words, other than practice in writing them, and there is no word study. The words don't really lend themselves all that well to word study, any way, because I don't think they are as rigorous as the words used (at least later on) in some other programs. Also, there really isn't any written instruction regarding the rules in use for each week's lesson (although I guess you could look that up online).
I happened to use Spelling Workout with both my boys and really liked the daily worksheet that practiced a different area of grammar or phonics, in addition to practicing with the spelling words. We NEVER did pre-tests (Spelling words incorrectly may make it more difficult to correct the spelling later!)
This site lets you look inside the books. If I had a child who already knew their alphabet well, I might skip the level A book and begin with level B....
http://www.christianbook.com/spelling-workout-level-a-student-edition/9780765224804/pd/522480?event=CF
http://www.christianbook.com/spelling-workout-level-b-student-edition/9780765224811/pd/224811?event=BINGORG
There is, in general, one page or activity to do, per day, on days Monday through Thursday, then you can test on Friday. We kept a running list of "trouble" words, or words that were missed on spelling tests. We would revisit those periodically until they could be spelled with more ease. With my younger son, who had more difficulty with writing, I often did exercises orally that involved a lot of writing, and transcribed for him, making him do the spelling. I also let him do his spelling tests orally until he was older, and I found both with him and the student I have been working with more recently that breaking words down into syllables and sounding them out in their syllabic parts allowed them to do a better job spelling.
Grammar in first grade? I always did it. There are numerous programs that we have used and enjoyed over time. With my younger son, again, we tended to cover grammar almost entirely orally at the younger grade levels, with me transcribing where necessary. I did a similar thing with my most recent student.
Jessie Wise's First Language Lessons is fine for first and second grades, but by the third grade level (actually written by someone else), it becomes so horribly repetitive and simplistic and boring that we had to chuck it. (And the workbook is just a waste of paper and even more repetitive....)
I used this book with my younger son because it covered things not covered by our regular grammar text, such as picture study and other forms of oral language work. We primarily used it as a supplement. I believe there has been a workbook of some sort developed for this book, but I don't know what it looks like.
I used Rod and Staff Grammar (they call it English) with my younger son as his primary text. Again, we did much of it orally, with me selecting certain parts of exercises for him to write. They begin grammar work in grade two, but you could use this with a first grader, spreading it out over two years (especially if supplementing with the above book and doing much of the work orally)....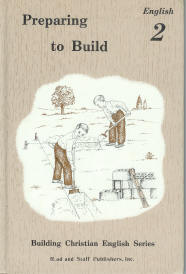 Here is a site where you can look inside the book:
http://samples.milestonebooks.com/1-12202-3/
Rod and Staff is a Mennonite publisher. As such, you must contact them by telephone. There may be some places now that handle their books online, but I'm not sure how much of a mark-up there would be for those doing that. I know that direct from the publisher the books are very affordable (unless something had changed recently). This is probably one of the most thorough programs for grammar that I have seen (too thorough, lol, as you get into the upper grade levels, but great for second through about fifth grade books). They ARE CHRISTIAN, however, so if you seek materials that have no mention whatsoever of anything Christian related in them, then these might not be for you. In fact, there might be some Christian related things to be found in FLL and the Emma Serl books, too, because the latter was written from a time period when such references were common in textbooks and the former, while not Christian per se, does not seek to be entirely secular, either, so far as I can remember....
One text that is more secular which I had just started using with my now former student is Winston Grammar. I think it does a good job and might be good for hands-on learners. I have heard folks with children who have dyslexia praise it, as well.
Here is their website:
http://www.winstongrammar.com/
We have been using the advanced grammar, but I'm sure that the beginning is set up in a similar manner. It makes sense to me and is not nearly as repetitive and simplistic as FLL3.
Winston's ONLY covers parts of speech, nothing else related to grammar. I might wait until second grade to start it. I would not use it as my sole source of grammar work. They use parsing instead of diagramming. I don't think it really matters which way you do it. The point is to learn to pick out the parts of speech in a sentence so that you understand how a sentence works (and, presumably, when one does not, lol)....
And don't forget to add a smattering of "living books" to spice things up from time to time!
http://greenapplesblush.blogspot.com/p/living-books-for-spelling-grammar-and.html
That's enough for tonight. I'll write more about other subjects later....
Regena