I've been trying to cull out the little guy Christmas books for the past few years and it has been a continuing process to try to move books out of my house, despite the fact that we own multiple titles of the same stories!
Here are some that continue to be keepers:
The Night Before Christmas pop-up book by Robert Sabuda. He does simple yet elegant paper constructions.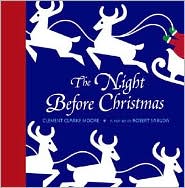 Here's a You Tube video of someone going through the book, although they don't show all the pop ups to best effect (sorry about the pop up add across the bottom)....
http://www.bing.com/videos/watch/video/the-night-before-christmas-pop-up-book-robert-sabuda/2b3b30a04e18d50831772b3b30a04e18d5083177-333627786385?q=the+night+before+christmas,+robert+sabuda&FORM=VIRE1
The Snowman Storybook, Raymond Briggs --- and --- A neat, small version of The Night Before Christmas illustrated by Lynn Ferris
Have you seen the video of the Snowman story? Our symphony orchestra played it one year and played the music behind it themselves.... It's on You Tube in several parts. I'll just link the first one and the others can be linked from there:
http://www.youtube.com/watch?v=PeVaj4zkWy0
The Snowy Day, Ezra Jack Keats - this is a Caldecott Medal book.
The Other Wise Man, Henry Van Dyke, retold by Pamela Kennedy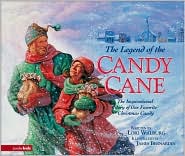 Lori Walburg
An Amish Christmas, Richard Ammon