We are completing the
Bible
stories on tape we've been listening to for the past couple of weeks. We began our
Advent
studies this week. I also added in some Thanksgiving copywork a couple of weeks ago and we completed that this week and started on the
Carols and Lessons Copywork
. (I see that Julie has out a copybook for Advent now, too:
http://stores.lulu.com/julieshields
).
The same routine of
algebra and pre-algebra
drill work continued this week with our outside tutor and Russian Math at home.
Language Arts
work continued with Easy Grammar (working in verb section now); Vocab for the College Bound; outside Lit class (completed Blue Willow work); and reading related to our history studies.
He completed his oral presentation for Lit class with no meltdown - yeah! (There have been some heavy anxiety issues the past month....) He's a consummate salesman and does pretty well with oral presentations, despite some problems with his "R" sounds....
He also managed to get through his little Christmas play/skit and they all did well with it (although I wish they would have either gotten them to speak more loudly or have rounded up some microphones - but then I'm hard of hearing).
ETA: I forgot about
Languages
: He completed chapter 14 in his Greek; did two chapters of Latin and a quiz; and worked in Barron's Spanish Grammar in addition to his outside Spanish class.
Books he finished this week: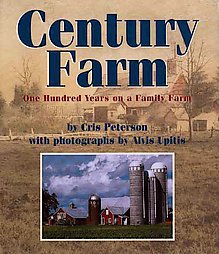 These cover later time periods, but much of agriculture remained the same from the time of the Ag revolution through WWII, so we discussed this.
These are books related to America during the time period of the French and Indian Wars, which we started last week, as well as books related to The Age of Reason and Agricultural Revolution, which we've been studying this week.
He completed a report on Bach (from a book he read last week). We caught up with his map work from SOTW and also did some of the activities related to chapters we've just covered, such as speaking German; reading a story about the Liberty Bell; discussing Quaker speech patterns; talking about Locke's philosophy; and working out a crop rotation logic puzzle.
He read SOTW ch. 16 and outlined the section on the Ag Revolution. I read about our recent topics from a number of baseline books I keep at home to use weekly. I also read just the section about "An Improving Farmer of Britain" from a book entitled The Farmer Through History, Peter Chrisp. We listened to a Jim Weiss tape of Galileo and the Stargazers (not the part about Archimedes).
We caught up on some reading from prior weeks and I continued our literature readings.
I also continued to ignore Logic, sigh. Maybe next week....
He brought home the bowl he made in pottery. It's really beautifully made and the color is also gorgeous, but it sadly has a little split in the bottom. Maybe he'll have a better time of it next class.
He attended his soccer clinic, but he'll have to miss his game tomorrow, as his LEGO League competition runs most of the day (hope they do okay)!
He's got another factfinder to work on in piano (it is Handel this time) and he's gearing up for his recital on the seventeenth.
In chemistry, he read a couple of chapters in Tiner and answered those questions. He continued work in his Matter workbook, which he'll be finished with shortly.
We did a simple experiment regarding mixtures and the experiments he chose earlier from the Simple Water Experiments book.

 
by Chris Woodford
I read aloud and discussed these two books and he added quite a few scientists to his science timeline. I also added some points to his memory work.


by Chris Oxlade





















On Wednesday night, we went to Norton Center in Danville to see the State Ballet of Russia perform the Nutcracker Suite. It was good, but I missed the high jumps and twirls that I thought I remembered from days gone by. Don't they do that in ballet any more? I'm a little confused....

Today, we did a field trip to the Frazier Arms for a unit about the Louisville Water Works. They have a temporary exhibit about the waterworks up in honor of its 150th anniversary. They were one of the first waterworks in the country and a scientist working for them (Fuller) invented filtration which is used around the world today. We also got to see their Christmas tree exhibit from countries around the world and an antique toy exhibit that just went up there.
The Louisville Waterworks is partnering with a charity called Edge Outreach to provide clean drinking water around the world and we got to see a pretty unique invention they've come up with called a water ball that helps women and children with the job of hauling water long distances. It was pretty cool....
Tonight, we attended a local production of The Messiah with some of the other families from my son's piano studio.
A more traditionally sized Baroque orchestra arrangement was used this year and I thought it was well done!
Now off to bed so I can get up for LEGO League tomorrow!
Regena