Despite our set-backs this past week (as detailed in my recent whining post), here's what we got accomplished this week for seventh grade:
For
Bible
studies this year, my son has been reading a few books from the Christian Heroes, Then and Now series. He just finished up the book on Judson this week, and started listening to a series of tapes entitled
The World's Greatest Stories from the World's Greatest Book
. He's just listening for about 20 minutes a day.
http://www.worldsgreateststories.com/faqs.html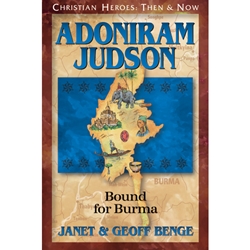 For
geography
, he finished up some loose worksheets I had scrounged from other books and began working on
The Book of Fifty States
, Carson-Dellosa Pub.
It's for grades 2-6, but as with the above resources, I'm getting to the point of wrapping up our homeschooling journey if he goes to high school as his brother did and so I'm trying to use up some things I've had on my shelf for a while....
Regarding his
reading
this week, he finished up with several books begun in other weeks and pertinent to this week's studies he read:
You Wouldn't Want to be Sick in the 16th Century!
Diseases You'd Rather not Catch, Kathryn Senior.
Usborne's
Science in the Kitchen
(and chose some experiments from it to do next week):
I believe this book is in the Starting Points series....
He also read
The Magic School Bus at the Waterworks
, Joanna Cole, in the wake of our studies about water treatment: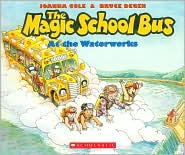 Math
: He attended his class with his algebra tutor on Monday and completed the work she assigned on Tuesday and Wednesday. On Thursday and Friday we covered material in
Russian Math 6
(I love this book!) We did the review at the end of Lesson 2.2 and began Lesson 2.3.
It's currently being revised, so I bought it on CD. I think it makes a great follow-up to the Singapore series for pre-algebra work. I'm using it for review and drill this year since he's doing algebra work outside the house.
Language Arts
:
He is working in chapter 3 of
Vocabulary for the College Bound
. The chapters are veeeerrry looooong... There's a group of words to study and then various exercises regarding those words; then there'll be another group of words and more exercises, etc. The words are grouped in various ways to help facilitate learning and memory.
For
writing
, I started out with R&S, but hated it. He's in an outside lit class that is really geared toward getting kids writing, so most of his writing is coming from that medium at this time. This week, they finished up the book
Indian Captive
and various study questions related to it. For next Thursday, he is reading from
Blue Willow
, answering study questions, and working on a longer project that has to do with Route 66. They will be orally presenting the info on their topics in groups of 3 or so at the end of this study, right before Thanksgiving. Earlier this year they've worked on a scientific research report, various paragraphs, a five paragraph essay, and some research assignments.
I also still have him practicing copywork using Julie Shield's books that follow SOTW. These are available at Lulu.com. He does italic cursive (Getty-Dubay).
I stopped using R&S for grammar in week 5 and waited until week 9 before I finally managed to order and get in
Easy Grammar Plus
. We've been reading the info and working a page a day in the prepositions section of the book and also in the punctuation section. He's working on memorizing his preposition list still, too. I just figured out over the weekend that I'm caught up now and on track to do just a page a day for the rest of the school year in order to also use the book next year. Since the explanation pages are going to cause me to actually cover more than this amount some days, I'm also going to go ahead and get
Daily Grams
for additional practice. This book is making him slow down and pay more attention to what he's doing. I'm checking his work and making him correct the prior day's work before he moves ahead the next day in order to (hopefully) help him overcome bad habits and avoid mistakes.
Languages
:
In
Latin Primer III
, he completed lesson 8; studied for and took his first test for this book.
We fell waaaayyy behind in Greek this week! He's working in
Elementary Greek
and we still have most of the week's worth of work to do for week 11. I've really been surprised this year by how well and quickly he's picking up reading the very different alphabet. He did do the
Code Crackers
book last year, but I'm still pleasantly surprised!
We finished up
Spanish for Children
at the beginning of this year and he's now working through about 8 pages a week in the book
Spanish Grammar the Easy Way
, by Barron's. He also often has homework from a weekly outside Spanish class in a Spanish workbook. She was supposed to email their homework for this week, however, and she still hasn't....
Logic
:
Here's another area we're way behind in this week! We were supposed to be working through the review exercises for Unit 2, but I haven't managed to do a thing in that regard.....
History
:
I read aloud from
Kingfisher World
and
Usborne World
history books about England during the time of Charles I; rebellion and civil war; Cromwell's rule; and the reinstatement of Charles II. I read
The Great Fire of London of 1666
, Magdalena Alagna. I read the pertinent parts of
Daily Life in Ancient and Modern London
, Ray Webb, and from
John Winthrop, Oliver Cromwell, and the Land of Promise
, Marc Aronson (parental discretion advised). My son read chapter 12 from
SOTW
and outlined one section.
Literature
:
I worked on finishing up some books we'd started earlier, and began
At the Sign of the Sugared Plum
, Mary Hooper (about a girl who goes to live with her sister in London at the beginning of the plague...). It sounds like it's going to be a good one! (Parental discretion advised)
Chemistry
:
My son is working through a workbook entitled
The Nature of Matter
, by George Graybill. I found this book at conference and have been using it to reinforce what we're reading about in chemistry this year. He's just doing 1-2 pages per day (often one page is reading and the other is answering questions about the reading or applying the info that was read). This normally only takes 5-10 minutes.
I'm finding that this has been good reinforcement. He had a page last week that called for him to choose a chemistry topic for further study. He chose biochemistry and has been reading through our
Makers of Science
series this week about various biochemists and taking notes in preparation for writing that report.
He did experiments from the
Adventures with Atoms and Molecules I
book. I'm letting him do these pretty much on his own while I just read the info. I also have some chemistry worksheets that I pulled from my edition of
The Complete Book of Science 5/6
that go along with the topics we've been studying, so he completed some of those experiments this week.
He wanted to do more experiments involving soda pop, so I checked out a book entitled
Soda Pop Science Projects
, Thomas Rybolt, and chose some of the experiments that I had ingredients for already at home. We began working through some of those.
Art
:
I've had a couple of paint-your-own skeletons around for several years now (did I mention I'm not very hands-on, LOL?) I believe I picked them up at Michael's. They are about a foot long and came with a paint set that included white, black, and glow in the dark paint.
We didn't get around to beginning work on them until the end of October and in talking about Dia de los Muertos, we decided that he would use his nifty set of many-colored permanent markers (generally reserved for customizing his Lego men) to turn them into very colorful and happy skeletons. I have to tell you that I think they are looking perfectly marvelous and I'm probably going to make them my first picture upload when I get around to adding my pics!
He didn't manage to make it into art class, but he's working on his sketching abilities (which are coming along pretty well for a left-brainer) and is also creating a larger pottery bowl for the first time this session. This class is normally 90 minutes....
He's also practicing for a Christmas play that will be put on December 2 (one hour at a co-op).
Music
:
He had an hour long piano lesson. He's working on music for an end of semester recital, along with some Christmas music. He's going to play a duet with a younger boy who lives next door who just started lessons this year. He does not practice during "school hours" (generally).... His teacher works on theory with him, too.
He had an hour long group guitar lesson at the co-op. Again, he does not practice during school time. He thought he was dying to take guitar lessons again. It has been a couple of years since he's had lessons in this instrument. But he now feels uninterested and has decided not to continue it next semester. I think the piano is really his instrument.
Physical Education
:
Indoor soccer began this week. He's doing a skills clinic for an hour on Tuesday evenings. He plays volleyball for an hour at the co-op and says he wants to continue it next semester (even though we can't get him to join their junior varsity team....)
His rec soccer team was undefeated this season and they won their tournament, too! I love to see them get trophies that they actually deserve! Wish I could figure out how to import pics from Snapfish....
I've begun logging his time at The President's Physical Fitness Challenge website so that he can earn medals for his work:
http://www.presidentschallenge.org/
LEGO League
is meeting on Thursday evenings. They're moving into frantic mode as they get ready for their competition!
http://www.usfirst.org/roboticsprograms/fll/default.aspx
On Friday afternoon, we traveled to Louisville to participate in a homeschool program at the Frazier Arms Museum. It was called Declaring Your Independence and was about various aspects of our move toward independence as a country. They do a pretty good job with their programming. They are hosting a Walk Through History this winter that I think is going to be great!
http://www.fraziermuseum.org/portal_students.asp
So that's what we got accomplished this week....
Regena