I didn't know that it was going to rain AND snow today. It's also very windy. I really don't want to venture out anywhere and am glad that I managed to do my weekly shopping early this week! So, I'm sitting here thinking about our week in review. Here's what we got accomplished....
Bible:
My son finished up reading
World of Faith
this week and began reading/working through
The Old Testament Activity Bible
, Bob Bond, Illustrator: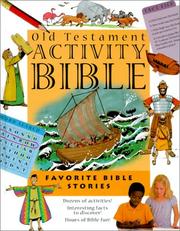 Same 'ol, same 'ol for
geography
work,
math
work,
copywork
,
vocabulary
, and
grammar
. He's working with nouns in grammar now.
He's really enjoying the work in his outside Lit/
writing
class. A lot of the books really fit better with the time periods we'll be studying in history next year, so I sort of wish we could have had it then, but it's still good and I'm sure he'll remember the things he's learning now as we continue with those topics next year. He's working on a longer paper in class now and is doing a more detailed outline, notecards, etc. for it. I had intended for him to do such a paper at this time for me at home, by chance, but I've put mine off until he's finished with this other paper first.
He's working on a paper about the teenage hoboes of the Great Depression and I think it's going to be very interesting!
Oops! I just remembered that I forgot to give him his quiz in
Latin
yesterday. Oh well! He did complete a couple of lessons last week and did all his
Greek
work for the week. We also got in a good review yesterday.
Spanish
also continued as usual. I think he has decided not to continue with Greek next year, which is good, because I really would like more time for him to concentrate more on reading lengthier works for lit and history. I wish we had time for it all, but we just don't!
For
History
and
Literature
this week, we spent the first part of the week concluding some more readings related to
Colonial American
history; we then turned at the end of the week to
Captain James Cook
and his
exploration of the Pacific
; looked at
Australia and its Aboriginal peoples
, etc.
He read:
George Washington
, D'Aulaires;
The Declaration of Independence
, Sam Fink;
A More Perfect Union
, the story of our Constitution, Betsy and Guilio Maestro;
The Declaration of Independence
, Patricia Quiri;
Food and Recipes of the Thirteen Colonies
, George Erdosh;
Where the Forest Meets the Sea
, Jeannie Baker;
Australia
, Shirley Gray; and
Captain Cook
, Rebecca Levene.

I LOVE this book!

While we were pretty familiar with most of the recipes in the last book, we had never tried our hand at Hasty Pudding before (and just read about it in Witch of Blackbird Pond, too), so we made it yesterday. It was really pretty good, I thought. My son didn't really care for it, but it's nice to know that if in need we can just pour a little cornmeal into some water and soon have what is really a porridge very similar to cream of wheat.

I continued with readings begun last week, as well as reading If You Were There When They Signed the Constitution, Elizabeth Levy; Samuel Adams, Stuart Kallen; George Washington's Farewell Address, Julia Hargrove (a workbook which I will be using over the next few weeks; it includes some great activities related to the Constitution, political parties, foreign alliances, and Hamilton's financial plan, as well as Washington). I also read from The Declaration of Independence, a Museum in a Book, Rod Gragg; The White House, an illustrated history, Catherine Grace; and The Signers, Dennis Fradin: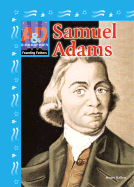 Regarding our studies of Cook and Austrialia/Oceania, I read pertinent portions from James Cook: Across the Pacific to Australia, Clint Twist; Aboriginal Peoples of Australia, Anne Bartlett; and Australia, Antarctica and the Pacific, Kate Darian-Smith:
He also read SOTW chapter 24 and outlined one section from it. And I also read from our home encyclopedias, as well as from Exploration and Discovery, Simon Adams; The World's Great Explorers, Zachary Kent; and DK Picturepedia People in the Past: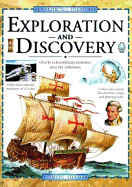 Most of these sorts of books only have 2-4 page spreads on the subject we're interested in at any given time and I use them as part of my introduction of a subject each week, as with our encyclopedias. They just give me visual aids, maps, etc. I just saw a commercial for a homeschool mom using PowerPoint to prepare graphics presentations for her kids, but this seems too time intensive to me for a single usage! Grab a book and go seems simpler....
On the science front, I was very excited to get to share info and look at books with the lady who is going to be teaching the chemistry lab for my son, but I didn't actually get much accomplished with him at home this week. We only covered about half of chapter 3 in The Elements and played the Periodic Table game.
He continued his usual routine for PE, chess, guitar, piano, and art. He is disappointed that once again his pottery piece cracked on the bottom. Such pieces are still usable, but he doesn't like that his work is marred. I'm not sure how he can overcome this. We've talked to his teacher about it, so perhaps next time will go better for him....
We attended a play on Friday at our local Children's Theatre. It was an African legend that included puppetry work:
And that just about wraps things up, I think!